Say Goodbye to Back Pain
Are you suffering from chronic back pain that's changing the way you're able to live your life? We know that constant pain can make it hard to complete your daily activities, but with acupuncture therapy, you don't have to suffer any longer. Acupuncture Works offers high-quality, patient focused acupuncture treatments to help get you back on your feet. We can help you find relief from pain that's being caused by a variety of issues. To learn more about our acupuncture treatments or to schedule an appointment, reach out to us in Myrtle Beach today!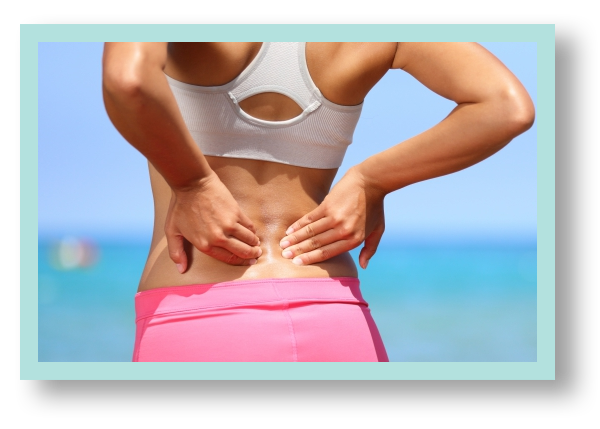 Conditions Treated:
Herniated and Ruptured Discs

Sciatica

Traumatic Injuries

Sprains and Strains

Spinal Stenosis

Spinal Irregularities

Intervertebral Disc Degeneration
What Causes Back Pain 
The vast majority of lower back pain is mechanical in nature. In many cases, this issue may be associated with spondylosis, a term that refers to the general degeneration of the spine associated with normal wear and tear that occurs in the joints, discs, and bones of the spine as people get older. In other cases, it may be caused by acute injury liking lifting heavy objects for falling. Back injury is one of the top reasons people seek medical treatment. The good news is chronic low back injury and associated pain is one of the conditions that research suggests acupuncture may be an effective tool for treating. Nearly 8 out of every 10 people will suffer a back injury or strain at some point in life. It is also the No. 1 reported reason for seeking acupuncture.
Why Use Acupuncture Therapy for Back Pain Treatment?
Acupuncture can be very effective for treating the chronic pain associated with lower back injury. It involves the insertion of FDA approved needles into areas throughout the body. When needles are inserted into the body and then stimulated (by twisting or passing a low-voltage electrical current through them) naturally occurring painkilling chemicals such as endorphins, serotonin, and acetylcholine are released.
Guidelines from the American Pain Society and American College of Physicians say doctors should consider prescribing acupuncture, from a Licensed Certified Acupuncturist, as an alternative therapy for patients with chronic pain due to a back injury that's not helped by conventional treatment.
It's thought the effects come from stimulating the central nervous system. This may trigger the release of chemicals into the muscles, spinal cord, and brain. These chemicals either alter the experience of pain or produce bodily changes that promote a sense of well-being.
Speeding the relay of electromagnetic signals. This may begin the flow of pain-killing chemicals such as endorphins. Or it may release immune system cells in the body.

Triggering the release of natural opioids. These are chemicals in the brain that may lessen pain or promote sleep.

Changing brain chemistry by altering the release of neurotransmitters and neurohormones. Neurotransmitters either stimulate or dampen nerve impulses. Neurohormones can affect the function or activity of an organ in the body.
Trust Acupuncture Works to Help Relieve Your Pain 
If back pain is affecting your quality of life, it's time to make a change. You shouldn't have to suffer another day. Acupuncture Works can provide customized care that meets your specific needs. Our experienced team has the knowledge and skills it takes to target the specific areas causing you pain. 
To learn more about acupuncture therapy for back pain treatment or to schedule your appointment, reach out to us in Myrtle Beach. Don't wait — we're here to help you live a pain-free life.