Support Your Reproductive Health in Myrtle Beach
Are you in need of natural treatments that support your reproductive health? Acupuncture Works in Myrtle Beach provides a wide range of acupuncture services, including herbal medicine, menopause acupuncture, fertility acupuncture, and more. Acupuncture Works is proud to serve fertility patients in The Grand Strand. Leslie Jafarace L.Ac., FABORM is a board-certified practitioner and Fellow of The American Board of Oriental Reproductive Medicine (ABORM). Acupuncture can be combined with other methods of Artificial Reproductive Therapies (ART) as well. We've helped many people start their families or add that special family member. Let us help you! Contact our team at Acupuncture Works today.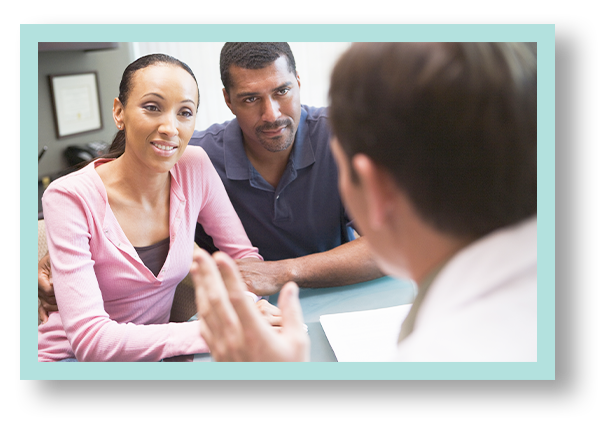 Conditions We Treat Using Fertility Acupuncture in Myrtle Beach: 
Endometriosis 

Poor Ovarian Reserve

Polycystic Ovarian Syndrome 

Advanced Maternal Age

Unexplained Infertility 

Anovulation
Get Solutions to Your Reproductive Issues Naturally 
Your reproductive health is important. Whether you're trying to start or add to your family, dealing with advanced maternal age, suffering from poor ovarian reserve, or are facing another type of reproductive health issue, Acupuncture Works can help. We value our patient's health, so we will work with you to provide natural solutions for your fertility problems. 
Acupuncture Works provides infertility acupuncture which aims to bring your body back into balance. Not only will these treatments improve your reproductive health, but they will also make you feel healthier, happier, and stronger. Our treatments address deeper problems that are occurring throughout your body, providing you with comprehensive treatment. To learn more about fertility acupuncture in Myrtle Beach, reach out to our licensed professionals at Acupuncture Works. 
Resources
Before beginning fertility acupuncture, we recommend that each of our patients educate themselves on this reproduction therapy. Acupuncture Works has provided a range of resources below that help explain fertility acupuncture in depth. Reach out to us with any questions you may have after visiting these resources. 
How Can Acupuncture Improve Fertility?
Studies have shown that acupuncture performed post-IVF transfer can increase implantation success from a mere 26 percent to around 42 percent! Using acupuncture and herbal medicine, we can help increase blood flow to the uterus, as well as normalize hormone levels along with implantation.
As an added bonus, acupuncture has been proven to reduce stress and promote relaxation, which can even help women conceive naturally! Fertility acupuncture works by stimulating your nerve endings below the surface of your skin. In addition to electrical stimulation, small needles are used to activate your nerves, which leads to the release of endorphins. This can have a positive effect on fertility, as it may lead to you letting go of stress or depression that is preventing you from conceiving. High levels of cortisol (the stress hormone) have been linked with miscarriages, so when you decrease your cortisol levels, you increase your chances of a viable pregnancy. 
Our Myrtle Beach team at Acupuncture Works is kind, caring, compassionate, and ready to help you begin your reproductive health journey. We all work together as a team to provide comprehensive care that covers all the bases when it comes to your health. Schedule an appointment and start feeling better than ever with Acupuncture Works!