Managing Cancer Symptoms in Myrtle Beach
In the United States, acupuncture is used to treat a variety of symptoms and conditions associated with cancer and the side effects of cancer treatments. A number of cancer centers in the U.S., including Dana-Farber Cancer Institute (DFCI) in Boston, Memorial Sloan-Kettering Cancer Center in New York, and M.D. Anderson Cancer Center in Houston are integrating acupuncture into cancer care.
Our licensed professionals at Acupuncture Works in Myrtle Beach are here to help you manage your cancer symptoms today. We offer a wide range of acupuncture services, including cancer management acupuncture, herbal medicine services, facial rejuvenation, and more. For any of your health needs, contact Acupuncture Works today.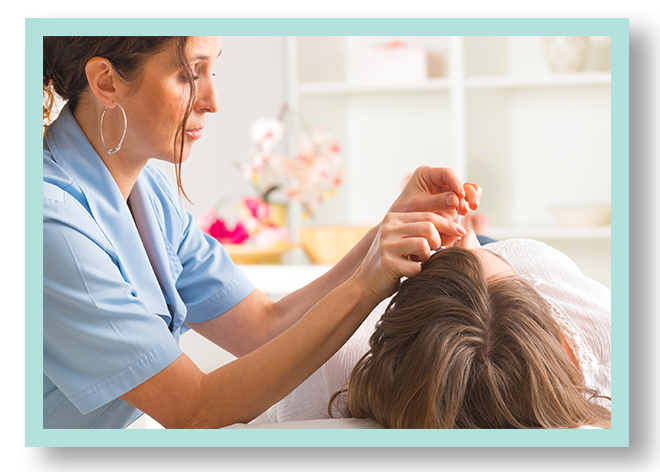 Conditions We Treat Using Fertility Acupuncture in Myrtle Beach:
Chemotherapy-Induced Nausea and Vomiting
Managing Cancer-Related Pain
Chemotherapy-Related Neutropenia
Cancer Fatigue
Radiation-Induced Xerostomia
Tiredness and Weakness (Fatigue)
Dry Mouth
And More
Find Natural Relief in Myrtle Beach Today
At Acupuncture Works, we understand how debilitating cancer symptoms can be. That's why we strive to provide our patients with a range of natural solutions to treat cancer symptoms. Our acupuncture treatment in Myrtle Beach is administered by licensed professionals who are here to help you regain your health.
While our acupuncture treatment cannot cure your cancer, it can provide relief from symptoms caused by cancer, including those from cancer treatments. Acupuncture is a safe, natural, and effective way to provide supplemental treatment for those experiencing symptoms of cancer. If you are interested in starting acupuncture treatment to manage cancer symptoms, reach out to us at Acupuncture Works. We can help you determine which course of action would be best to manage your symptoms and provide the most relief.
Resources
Our team at Acupuncture Works believes that acupuncture treatments are a powerful tool that can be used to help manage a variety of ailments, including cancer symptoms. If you are looking into acupuncture to treat cancer symptoms, we have provided a few resources below that we recommend reading. These resources discuss the value of acupuncture, how it works, and why it can be highly beneficial for those going through cancer treatment. For any questions you may have regarding these resources, contact us in Myrtle Beach today.
Acupuncture in Cancer Care
Acupuncture, an ancient medical treatment originating in China, is gaining momentum and acceptance as a valid intervention in medical practice. In the past decade, acupuncture and other integrative medicine programs have been established in many major medical centers in the United States.
The National Institutes of Health (NIH) has defined acupuncture as "a family of procedures involving stimulation of anatomical locations on the skin by a variety of techniques. The most studied mechanism of stimulation of acupuncture points uses penetration of the skin by thin, solid, metallic needles, which are manipulated manually or by electrical stimulation."
Not only can acupuncture treatment help with the outward physical symptoms of cancer, including nausea, vomiting, fatigue, pain, and more, but it can also help provide patients with mental and emotional support as well. Acupuncture treatments tend to make patients feel generally calmer and happier, reducing feelings of anxiety and stress.
Acupuncture aids in guiding patients towards optimal health by stimulating the natural healing processes within the body. Research has shown that acupuncture treatments are a safe, simple, and effective way to help ease the intensity of cancer symptoms. If you want to learn more about how our acupuncture treatments can help you, reach out to Acupuncture Works today.