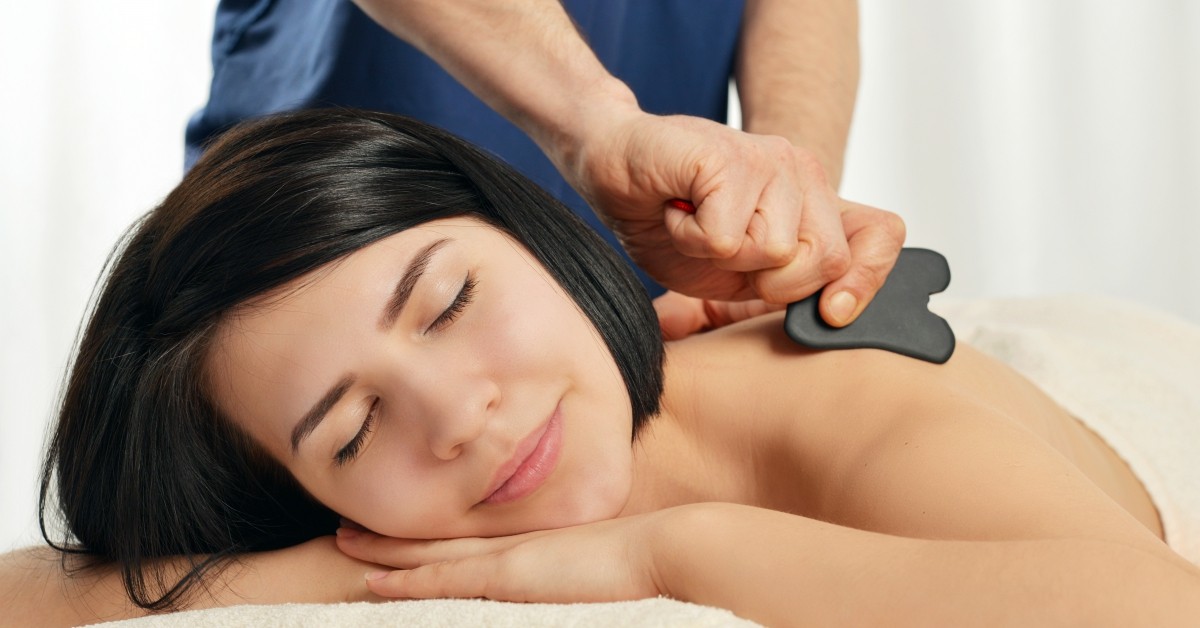 Massage Therapies
The Potential Benefits of Thai Massage
Massage of all types is often used to relieve stress and protect against stress-related health issues. It is also said to boost energy and improve range of motion and flexibility. Thai massage, in particular, is said to benefit or ameliorate many different health problems. Specifically, it may:
Conditions Treated
Relieve tension headaches
Reduce types of back pain (typically subacute and chronic nonspecific back pain)
Relieve muscle pain and spasticity as well as joint stiffness and pain
Increase flexibility and range of motion
Stimulate circulation and lymphatic drainage
Boost energy
Calm the nervous system
What to Know Before Your Appointment
You are usually asked to bring or wear loose, comfortable clothing to the massage | A typical Thai massage is 60 minutes long.
Don't eat a heavy meal before a massage.
If it's your first time at the clinic arrive at least 10 minutes early to complete the necessary forms and change. Otherwise, arrive at least five minutes early so you can have time to change before starting the massage.
Be sure that your massage therapist has your complete health history because people with certain conditions should not have Thai massage.
If you feel discomfort at any time, let your massage therapist know.
Resources
According to the 2007 National Health Interview Survey, which included a comprehensive survey of Complementary and Alternative Medicine (CAM) use by Americans, an estimated 18 million U.S. adults, and 700,000 children had received massage therapy in the previous year.
A 2008 review of 13 clinical trials found evidence that massage might be useful for chronic low-back pain. Clinical practice guidelines issued in 2007 by the American Pain Society and the American College of Physicians recommend that physicians consider using certain CAM therapies, including massage (as well as acupuncture and yoga), when patients with chronic low-back pain do not respond to conventional treatment.
A multisite study of more than 300 hospice patients with advanced cancer concluded that massage may help to relieve pain and improve mood for these patients.
A study of 64 patients with chronic neck pain found that therapeutic massage was more beneficial than a self-care book, in terms of improving function and relieving symptoms.
Why Should you try Thai Massage
Applying pressure to tender muscle fiber adhesions (known as "muscle knots") can hurt, but there is a difference between that type of discomfort and pain due to excessive or inappropriate pressure and stretching. While it may be difficult to avoid some discomfort when targeting muscle knots, a qualified, licensed massage therapist should be able to adjust the massage pressure and movements so that you are not in pain.