Can Acupuncture Address the Opioid Crisis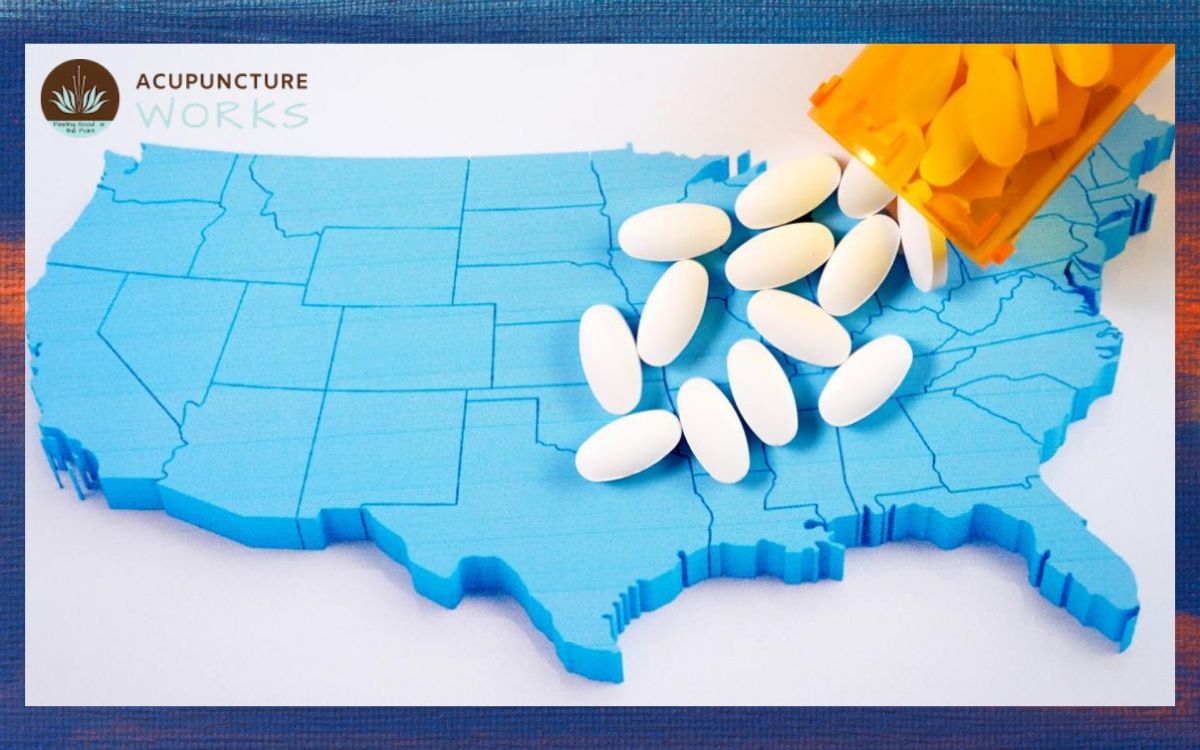 Can Acupuncture Address the Opioid Crisis?
While the reasons for the Opioid Crisis are varied one reason we will address today is that patients are in pain. From Acute Dental pain to Chronic Low back pain and neck pain Acupuncture can be an effective Non-pharmacological pain management tool helping to reduce the number of opioids prescribed!
Almost 2/3 of American have been prescribed opioid
49% know someone addicted to Prescription Opioids
1 in 5 Americans know someone who died due to addiction to Opioids
President Trump on October 16, 2017, officially declared the opioid epidemic a national Public Health Emergency. This action waived some federal regulation and gave more flexibility to utilizing federal funds to help combat the opioid crisis through non-pharmacological therapies with acupuncture being specifically named.
We at acupuncture works believe in Evidenced-based medicine and with positive effect studying merging at a rate note previously seen. Acupuncture will see be everyone's go-to choice for pain management when approximately applied.
Keep checking back as we will be updating with current research to help you make the best choice possible.
Are you suffering from chronic pain? Give us a call! We look forward to being a part of your health care team